Third Wave Digital Welcomes Chase DuCharme To The Team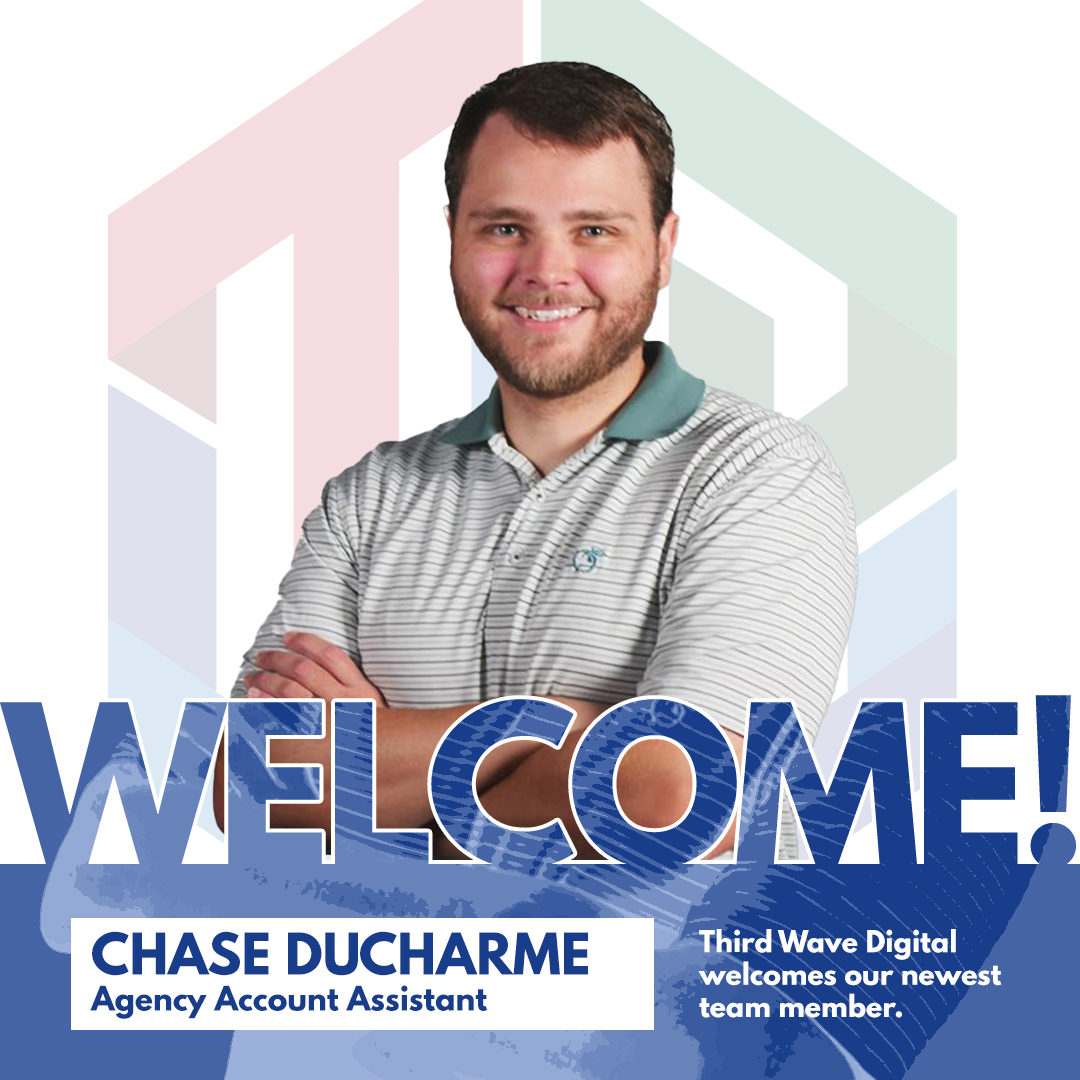 MACON, GA, September 20, 2023 - Middle Georgia's premier full-service creative agency is excited to announce the expansion of our project management team. In today's dynamic marketing landscape, we strive to maintain our position as industry leaders in creating comprehensive creative campaigns for our valued clients. To further fuel our growth and uphold our commitment to excellence, we happily welcome Chase DuCharme as the newest addition to our team, serving as an Account Assistant for Third Wave Digital.
Working together with our Project Managers, Chase will play an important role in ensuring that Third Wave Digital continues to deliver high-quality creative solutions to our clients. With a background in management, Chase will assist our team in managing all our client's needs from beginning to end.
Reflecting on his time with Third Wave Digital, Chase expresses his gratitude, saying, "Although I have just started at Third Wave Digital, they have already given me multiple learning opportunities in the marketing field. Here, I can help clients with all their web and marketing needs, and I love that I get to stretch my creativity in that process."
Chase was born and raised right here in Macon, Georgia. He attended Middle Georgia State University where he obtained a bachelor's degree in New Media and Communications.
When asked about Chase's performance thus far, his manager, Barbara Brull said, "We are thrilled to welcome Chase to the team! His skills and eagerness to take on challenging assignments are a valuable asset to our web and digital clients, and we are confident that he will help us continue to provide excellent service."
We are excited to have Chase join our team and look forward to fresh perspectives and contributions he will bring to Third Wave Digital.
About Third Wave Digital
For over 25 years Third Wave Digital has been in the business of providing communication excellence to our clients through digital and traditional marketing & advertising services. Third Wave Digital is headquartered in Macon, Georgia and serves clients across the United States. Third Wave Digital offers a comprehensive array of services from website development, hosting and technical support to digital marketing and traditional advertising agency services. Specialty services include complete video production and post-production editing facilities, licensed drone operators and 2D-3D animation capabilities. For more information, contact Third Wave Digital at 1-888-578-7865 or at www.thirdwavedigital.com.
---
Tags:
Account Assistant
Chase
new hire
Third Wave Digital
---