Third Wave Digital Partners with Rescue Mission of Middle Georgia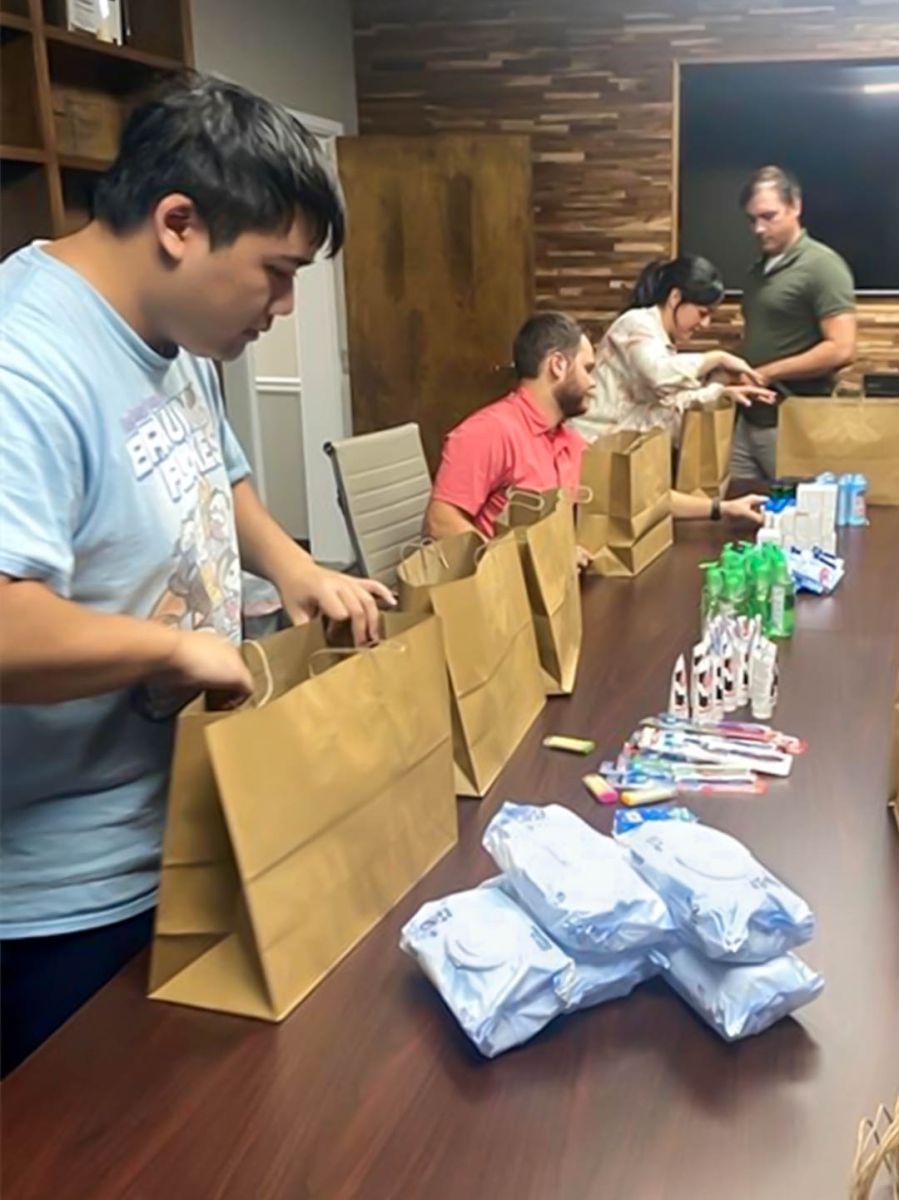 MACON, GA, October 10, 2023- In an effort to give back to the community that Third Wave Digital calls home, we recently volunteered with the Rescue Mission of Middle Georgia for their hygiene products drive. The Rescue Mission of Middle Georgia is a nonprofit organization that focuses on life recovery programs for men, women, and children who have experienced poverty, homelessness, and other life-challenging issues.
Our team collected hundreds of hygiene products and spent a day of service to package these products into hygiene kits for men and women who do not have access to these everyday items. Donating these kits to the Rescue Mission of Middle Georgia helps offset the cost of daily essential items, allowing more money to go towards other programs and services that they provide.
Third Wave Digital enjoyed taking this opportunity to help a local, worthy cause, and we look forward to partnering with the Rescue Mission of Middle Georgia for their annual holiday canned food drive again this year.
Third Wave Digital encourages you to find opportunities to give back to your community. Visit RescueMissionGA.com to find ways you can volunteer and donate.
About Third Wave Digital
For over 25 years Third Wave Digital has been in the business of providing communication excellence to our clients through digital and traditional marketing & advertising services. Third Wave Digital is headquartered in Macon, Georgia and serves clients across the United States. Third Wave Digital offers a comprehensive array of services from website development, hosting and technical support to digital marketing and traditional advertising agency services. Specialty services include complete video production and post-production editing facilities, licensed drone operators and 2D-3D animation capabilities. For more information, contact Third Wave Digital at 1-888-578-7865 or at www.thirdwavedigital.com.
---
Tags:
Community Service
Third Wave Digital
Macon, GA
---